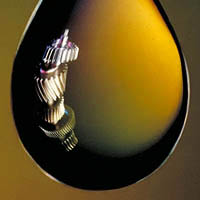 Ohio
In order to import data into your account on HuskerOil.com,
your comma separated file (.csv) must contain these items (Columns A through T minimum)
Arrange your spreadsheet in the following format. Do not include column headers (descriptions) in your file.
Transporter and Inventory manifests will be assigned to the current report type (Dealer/Transporter/Terminal_Operator), so be sure to set the report type before importing.
A
Carrier name (ex. Buckeye Trucking)
B
Carrier number (9 digits, ex. 123456789)
C
Mode of transportation (1 letter, ex. J (truck), R (railroad))
D
Origin city (ex. Cleveland)
E
Origin state (2 letters, ex. OH)
F
Origin Terminal# (9 characters, ex. T31OH3111). This is always YOUR terminal# for 15A/15B/15C
G
Destination city (ex. Akron)
H
Destination state (2 letters, ex. OH)
I
Destination Terminal# (9 characters, ex. T31OH3111)
J
Buyer name (ex. Ohio Oil Inc.)
K
Buyer number (9 digits, ex. 123456789)
L
Seller name (ex. Ohio Oil Inc.)
M
Seller number (9 digits, ex. 123456789)
N
Date (format M/D/YYYY, ex. 8/31/2013)
O
Document/Manifest number (up to 10 characters)
P
Product code (include leading 0's, ex. 065)
Q
Net gallons (numeric, ex. 1500)
R
Gross gallons (numeric, ex. 1500)
S
Billed gallons (numeric, ex. 1500)
T
Schedule code (up to 3 characters, ex. 7A)
U
Consignor/Position Holder name (ex. Erie Oil Inc.)
V
Consignor/Position Holder number (9 digits, ex. 123456789)
W
DeliveredTo/Exchange Position Holder name (ex. Firestone)
X
DeliveredTo/Exchange Position Holder number (9 digits, ex. 123456789)
Y
Beginning Inventory for product (numeric, ex. 150000, 15C only)
Z
Ending Inventory for product (numeric, ex. 150000, 15C only)
AA
Retailer ODT Account number(up to 20 characters, 5AD only)
AB
Origin Country (optional; US, CA, or MX - defaults to US)
AC
Destination Country (optional; US, CA, or MX - defaults to US)
AD
Destination County (schedule 10B only; zipcode, county name, or 2-digit county code; ex. '23')
Example Dealer/Exporter manifest entry (Non 5AD, only need columns A-T):
Buckeye Trucking,111111111,J,Youngstown,OH,,,,T31OH3111,Columbus Buyers,222222222,Ohio Oil Inc.,987654321,09/24/2017,C22X410,065,1480,1500,1500,3
Example Dealer/Exporter manifest entry (foreign destination):
Buckeye Trucking,111111111,J,Youngstown,OH,,Monterrey,NL,,Monterrey Buyers,656565656,Ohio Oil Inc.,987654321,09/24/2017,MON1200,065,440,500,500,7,,,,,,,,,MX
Example 5AD Dealer manifest entry:
Buckeye Trucking,111111111,J,Youngstown,OH,,,,T31OH3111,Columbus Buyers,222222222,Ohio Oil Inc.,987654321,09/24/2017,C22X410,065,1480,1500,1500,5AD,,,,,,,85932-1
Example Dealer manifest entry for schedule 10B (destination county code at end):
Buckeye Trucking,111111111,J,Youngstown,OH,,Warren,OH,,Airport Fuel Inc,333333333,Ohio Oil Inc.,987654321,09/25/2017,C22X410,125,1000,1000,1000,10B,,,,,,,,,,78

Example Transporter manifest entry (only need columns A-X):
,,J,Cincinnati,OH,,,,T31OH3111,,,Ohio Oil Inc.,987654321,09/25/2017,C22X411,161,985,1000,1000,14C,Ohio Consignors,333333333,Columbus Oil,444444444
Example Terminal Operator inventory manifest entry (schedule 15C):
,,,,,,,,,,,,,09/30/2017,inv001,065,,,,15C,Cantonians Inc,555555555,Daytonians,888888888,15000,12350