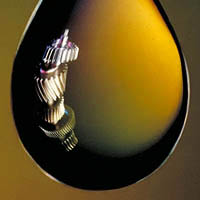 Several years back (@2001), my father-in-law called me to ask a favor. He had just received a renewal notice for his fuel tax software and his rates had more than doubled. He ran a small station in northeast Nebraska, and he wanted to know if I could come up with a simple alternative to the software he was currently using. Figuring I may have to help support him at first, I wrote a web-based application that allowed me to log in from any computer to access his account and help when needed. After several late nights I had something for him to try.

Well, he loved it, and he told a couple of buddies at the coffee shop, and so on. Several stations were wanting to use my web application so I made some changes to handle all the different requirements and registered the domain of HuskerOil.com.

HuskerOil.com is 100% on-line. That means you never have to load software. You never have to install updates. You can use any Internet ready computer, so although I don't recommend bringing your work home with you, you can. If your computer crashes, nothing is lost. Best of all, you get all the latest changes instantly. For instance, when the state changes the tax rates, I take care of it on my end, you do nothing. Your data is secure, so you can even go back and submit amended returns for previous months.

Now HuskerOil.com is used by hundreds of customers nationwide, ranging from the little ma & pa gas stations to some of the largest ethanol and biodiesel producers and marketers in the country. HuskerOil.com electronic files have been certified or approved for filing monthly fuel tax returns in Nebraska, Kansas, Missouri, North and South Carolina, Tennessee, Michigan, Arkansas, Indiana, Florida, New Mexico, Utah, New Hampshire, Wyoming, Wisconsin, Alabama, Montana, Mississippi, Kentucky, Georgia, Virginia, Illinois, Ohio, Oregon and Oklahoma.

Subscribers from all over the U.S.A. and Canada will tell you about the great support. My website provides a way to leave questions or comments and I am instantly notified. I won't leave you waiting days for support.

Compare my price to that of any other company. I don't believe in raising your rates just for the heck of it. I have never raised the rates for existing customers, and I don't intend to start now. If I find I need to raise my rates, it would only affect new subscribers. My goal is to provide the best service at a fair price.

A little about me.
My name is Clay and I have a lovely wife , one boy (a captain in the USAF, flying the A-10C Warthog, I am so jealous, and proud!), and four beautiful girls, and 3 lovely granddaughters (yes, that is 7 girls in a row, haha). I have been a computer engineer for over 30 years. I guess I stay pretty busy, so my goal was to make HuskerOil.com so easy to use that you would hardly need any support, but I will be there for you if you need me.

So give HuskerOil.com a try. I'd be happy to provide references from users in your area.

Thank you for your interest in HuskerOil.com and please support our troops!