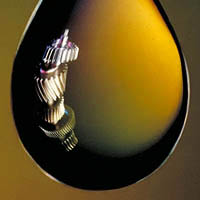 Frequently Asked Questions
1. Why is your website called "HuskerOil.com"?
My father-in-law (sadly passed in 2014), for whom I originally wrote the program, used to live and breathe for the Nebraska Cornhuskers. But fans of the Sooners, JayHawks, Tigers, Wolverines, and everybody else are welcome. No rivalry here. Despite the name, HuskerOil.com is not an oil company; just my registered web domain.
2. How is HuskerOil.com different from other software?
Each state publishes an EDI or XML implementation guide for developers. HuskerOil.com is based 100% on those specifications. The web-based concept was implemented to allow me to assist users remotely. Most (if not all) other software programs require you to install software on your computer, and install updates periodically.
3. Why doesn't the login page remember my password?
That is a function of your browser. On Internet Explorer, you can make it remember by doing the following steps:

Click "Tools"
Click "Internet Options"
Click the "Advanced" tab
Check the "Use inline AutoComplete" box
Click the "Content" tab (at the top)
Click the "AutoComplete..." button
Check the "User names and passwords on forms" and "Prompt me to save passwords" boxes
Click "OK"
Click "Apply"
Click "OK"
Now go to the login page and type in your user name and password. When prompted to save, click "Yes".
4. How do I change my password, or change contact information?
Just send me an email with the new info and I would be happy to change it for you.
5. Where do I find help online?
Find the button that reads "Click Here to Show Help Screen". When you are done, you can click the button that reads "Click Here to Hide Help Screen" to unclutter your screen. You may also hide/show the contact info and the manifest entry boxes.
6. How do you decide which states you are going to add?
Popular demand and time constraints are the biggest factors. Generally, I'm starting from the middle and expanding in all directions. The quality and accessability of EDI implementation guides also weigh heavily in the decision.
7. How am I billed?
When you first sign up and log in, you will see a yellow box with a button to access your invoice. Follow the instructions there.
Each year, around November 1st, the box will reappear, allowing you to print the invoice for the upcoming year. When I receive payment, I will email your receipt. That's one reason that it is important to keep me informed of email changes.
8. I am not able to send you a message from your welcome page.
Again, that's probably a function of your browser and email client. If you use Outlook Express as your email program, you can usually fix it by going into the options in Outlook and setting it as your default mail program.
9. I am just wanting some information from you about your filing requirements for the states you already do business in and possibly any new states you might be going into in the near future.
Currently, we provide services for Nebraska, Kansas, Missouri, North & South Carolina, Tennessee, Michigan, Arkansas, Indiana, Florida, Utah, New Mexico, New Hampshire, Wisconsin, Wyoming, Montana, Mississippi, Kentucky, Alabama, Georgia, Virginia, Ohio, Oregon and Oklahoma.
More specifically, these are the forms and requirements:
Alabama:

Forms - Alabama Supplier,Importer,Exporter,Blenders,Transportor, and Terminal Operator Reports
Req: 9 Character Terminal # (Only for Terminal Operators)

Arkansas:

ARMFT-22(F) Arkansas Gasoline First Receivers
ARMFT-13(F) Distillate First Receivers
ARMFT-22(I) Arkansas Gasoline Importers
ARMFT-13(I) Arkansas Distillate Importers
ARMFT-4 Arkansas LP Supplier
Req: Arkansas License and DUNS#,

Florida:

Form DR309631 - Terminal Supplier Return
Req: Florida License #

Georgia:

Form MFD-04 - Monthly Distributor Return
Req: Georgia License #

Indiana:

(MF-360) Indiana Gasoline Monthly Tax Return
(SF-900) Indiana Special Fuels Monthly Tax Return
(SF-401) Indiana Transporter's Monthly Tax Return
(FT-501) Indiana Terminal Operators Return
Req: Indiana License#, 4 digit user id (from state), 10 digit password (you supply to state on fuel tax application)

Kansas:

Form 52, Distrubutors Tax Return
Req: Kansas License (usually 5 characters),* Kansas Trading Partner Mailbox (usually 3 characters), and Dunn and Bradstreet (DUNS) number.

Kentucky:

Gasoline, Special Fuels, LP, Terminal Operator, and Transporter Returns
Req: Kentucky License number (one for each type of report filed).
Contact the state to let them know you will be filing "ANSI X.4030" method.

Michigan:

Form 3978, Suppliers Monthly Return
Form 3716, Terminal Operators Return
Req: MI Suppliers License, Terminal Operators License and terminal ID (if applicable)

Missouri:

Form 4757, Distributors Monthly Tax Report
Req: Missouri License (5 characters, usually starts with "S" or "D")

Mississippi:

Gasoline, Special Fuels, and Transporter Monthly Tax Reports
Req: Mississippi Licenses (Gas and/or Special Fuels and/or Transporter)

Montana:

Form MF-32 - Montana Distributor Return (with Carrier schedules)
Req: Montana License(6 digits)

Nebraska:

Form 73, Monthly Fuel Tax Return
Form 83, Ethanol and Biodiesel Producers Return
Form 80 Motor Fuel Carriers Report
Req: Nebraska Motor Fuel License (7 or 8 digits)

New Hampshire:

MFD 1-SAF New Hampshire Motor Fuel and Aviation Fuel Distributor Report
RT-51 New Hampshire Oil Discharge and Pollution Control Report
RT-113 New Hampshire Transporter Report
Req: New Hampshire License #

New Mexico:

Form RDP-41306 - New Mexico Combined Fuel Tax Report, RPD-41307 Rack Operator Report
Req: NM CRS-ID(11 digits), indicate if Distributer, Supplier, Wholesaler, or Indian Distributor, also whether filing NET or Gross

North Carolina:

Form GAS-1301 Monthly Transporter Return, GAS-1202 Supplier Return
Req: NC License (11 digits (usually FEIN + 01))

Ohio

Transporter, Terminal Operator, Dealer, and Exporter Returns
Req: 8 digit license, (starts with 80, 81, 82, 83, or 84 depending on license type)

Oklahoma

Supplier 105-18, Bonded Importer 105-14, Occasional Importer 105-13, Term Operator 105-32, and Exporter 105-19

Oregon

Dealer, Carrier, Terminal Operator, and Use Fuel Returns
Req: 8 digit license, (starts with digit 3)

South Carolina:

Form L-2176 Monthly Transporter Return or L-2119 Monthly Supplier Return
Req: SC License (usually 8 or 9 digits), SC assigned user id ( usually 5 characters, used when submitting file to SC Website

Tennessee:

Form PET-350 Distributors Monthly Return.
Form PET-377 Exporter Monthly Return.
Form PET-373 Transporter Monthly Return.
Form PET-368 Blenders Monthly Return.
Req: Individual license numbers for Exporters, Distributors, Transporter, and/or Blender

Utah:

Form TC-109 - Utah Fuel Tax Return
Req: Utah Pin#(5 digits printed on license)

Virginia:

Form Monthly Transporter Return
Req: VA License (11 digits)

Wisconsin:

Form MF-002W - Wisconsin Combined Monthy Fuel Summary Report
Fuel Supplier and Carrier Report
Req: WI license number(15 digits)

Wyoming:

Forms - Wyoming Distributors(D.I.E.) and Supplier Reports
Req: WY License(14 digits, usually FEIN + location code)
*Contact state motor fuels representative if you need to set up a Electronic Trading Partner agreement. Applications are usually found on state website.